Brokers Cooperation and Referrals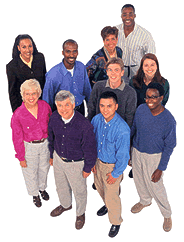 For our customer's best interest and service, we do cooperate with
professional business brokers and realtors with a business brokerage
experience. They understand sophisticated business transfer process
and work with qualified buyers.
We are using California Association of Business Brokers cooperation forms for each listing and buyer.

Each buyer shall fill out the Confidentiality Agreement

stating the selling broker (buyer's broker).

Please qualify each buyer with the Buyer's Finacial Statement.

Buyer's broker shall fill out the Brokers-Cooperation Form

stating buyer's name(s) and buyer's broker data.

Our co-brokering terms for this business are as follow: We will pay the buyer's agent 50% of the commission from escrow. All prospective purchasers are required to sign our firm's Non-Disclosure & Confidentiality Agreement, provide proof of financial capability and complete the transaction on our forms or on forms provided by CABB. If you have an interested buyer, please contact us with mentioned documentation.
If you are contacting us for a first time regarding cooperation, referrals or need more detailed resumes and agent-profiles please contact us at broker@manhattan.biz for mutual approval.